Monthly Archives:
January 2022
What if Wordle was in Middle English?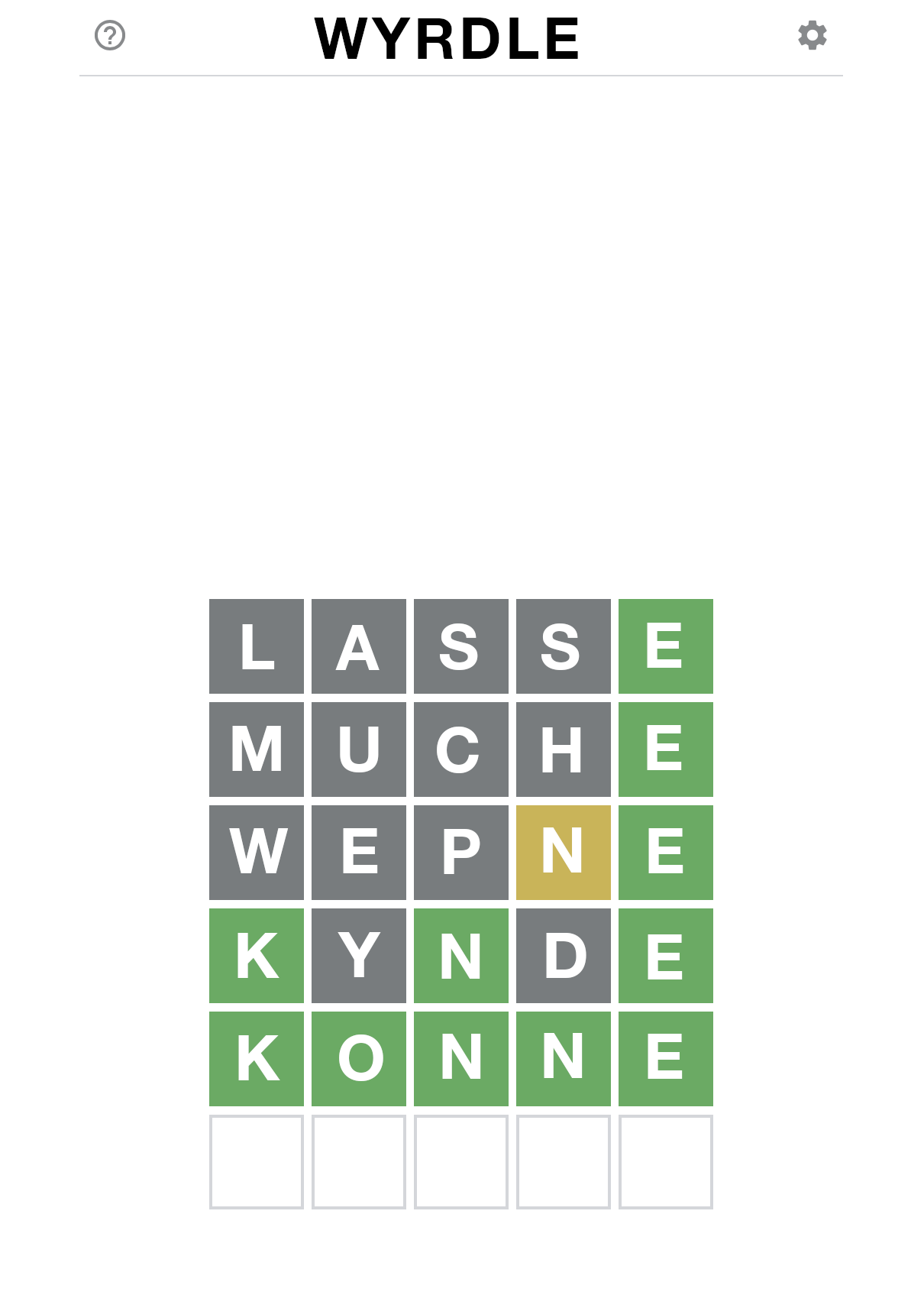 By definition a tradition is "a specific custom or practice of long standing", but then how do "new" traditions get started?
In the case of our New Year's tradition, it came down to a newsletter from 1996.
In the southern United States, the traditional New Year's meal is collard greens and black-eye peas. I'm not a huge fan of either, and usually by New Year's Day I'm still dealing with holiday leftovers.
One thing I struggled to deal with was the leftover Christmas ham. A tradition in our family, there is often so much other food that there is plenty of ham left after Christmas dinner. I was thinking about this at the end of one year decades ago when I came across a newsletter I had saved from the winery Clos Pegase.
In the early 1990s, Andrea and I lived for a year in Sonoma County, California, which was just a short ride over the hills to Napa Valley. Considered the heart of California wine country, it was also home to a vineyard created by Jan Shrem dedicated to Pegasus, the winged horse from Greek mythology.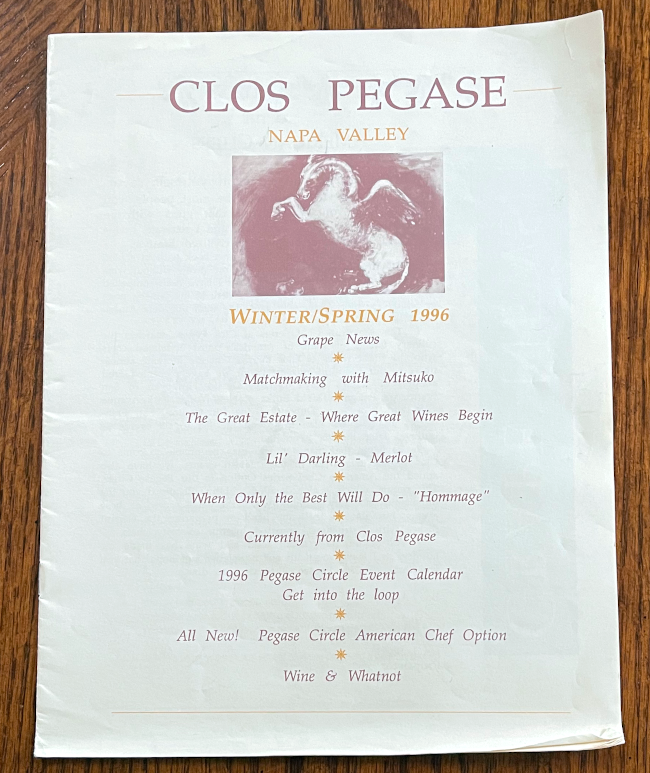 In this newsletter was a column called "Matchmaking with Mitsuko" written by Shrem's wife. It had a recipe for "Winter Chowder" which I adopted for our annual tradition. I thought folks might like it so I'm sharing it here.
New Year's Ham and Corn Chowder
1 pound (or more) leftover Christmas ham. Ours is usually smoked and you can substitute bacon or other meat.
1 medium onion, diced
1/2 cup butter, plus two tablespoons for browning the ham
1/2 cup all purpose flour
2 cans creamed corn
1 quart half and half
2 cups chicken stock
2-3 russet potatoes, peeled and cubed)
white pepper to taste
I cook this in a Crock-Pot but you could use a heavy pot on the stove as well. You are mainly cooking this to make the potatoes tender but I also like to slowly blend in the flavors.
Place the ham in a food processor and pulse until chopped (I usually do it until the pieces are pea-sized).
In a skillet heat up the two tablespoons of butter until melted. Add the onion and saute until tender, then add the ham. I usually stir it until bits of the ham start to caramelize.
Dump the onion and ham into the Crock-Pot and add the creamed corn, half and half, chicken stock, potatoes and white pepper. Turn the Crock-Pot on low.
Wipe out the skillet and add the 1/2 cup of butter and heat until melted. Slowly add the 1/2 cup of flour while stirring to create a roux. I don't let it get too brown, just to a light tan.
Add the roux to the Crock-Pot and stir until everything is incorporated. Cook on low for five to six hours, stirring occasionally until the chowder is bubbly and has a thick consistency.
Serve in bowls and top with oyster crackers.
New Year's Day is one of my favorite holidays, second only to Thanksgiving. Even though the timing is arbitrary (it falls well after the winter solstice and a few days before perihelion) and nothing substantial really changes in my life from those few minutes before midnight until a few minutes after, I like the idea of getting a somewhat clean slate and a fresh start.
After the train wreck that was 2020 and the "not much better" that was 2021, I am cautiously optimistic about 2022. I'm going forward without resolutions except trying to become a better person, but I am trying to do that all of the time. But I am refraining from statements like "2022 is gonna be great!" etc. For example, where I live the high temperature today was 78.4F (nearly 26C) which is not what I expect on the first day of January. Is that just a nice day or the harbinger of something worse?
For me the main thing about 2022 is that it is the first year I've ever experienced that contained three 2s. It made me think about how often that has happened, and it turns out this is just the third time.
The first "three 2" year was 222, of course, and it took a thousand years before 1222 became the second year. Now eight hundred years have passed since then to get us to 2022.
The next one is a rather rapid one hundred years away to 2122, then eighty years to 2202 and then it is just eighteen years to 2220, which will start a ten year run of "three 2" years.
I kept trying to figure out if there was a pattern:
1000, 800, 100, 80, 18
and perhaps there is some sort of mathematical series that defines when these numbers with duplicate digits appear, but I haven't been able to find one.
For example, for "three 1" years you get 111 followed nine hundred years later by 1011 followed ninety years later by 1101, followed nine years later by 1110, which starts its ten year run:
900, 90, 9
Seems like there should be some way to express this but I'm not seeing it. Note that if you multiply these numbers by 2 you get 1800, 180 and 18, which looks familiar (grin)
So there you are: my gift to you for 2022. Figure out if there is a way to express the distance between numbers with duplicate digits, and any case I hope that 2022 is a great year for you and yours.